May site update
May. 10, 2022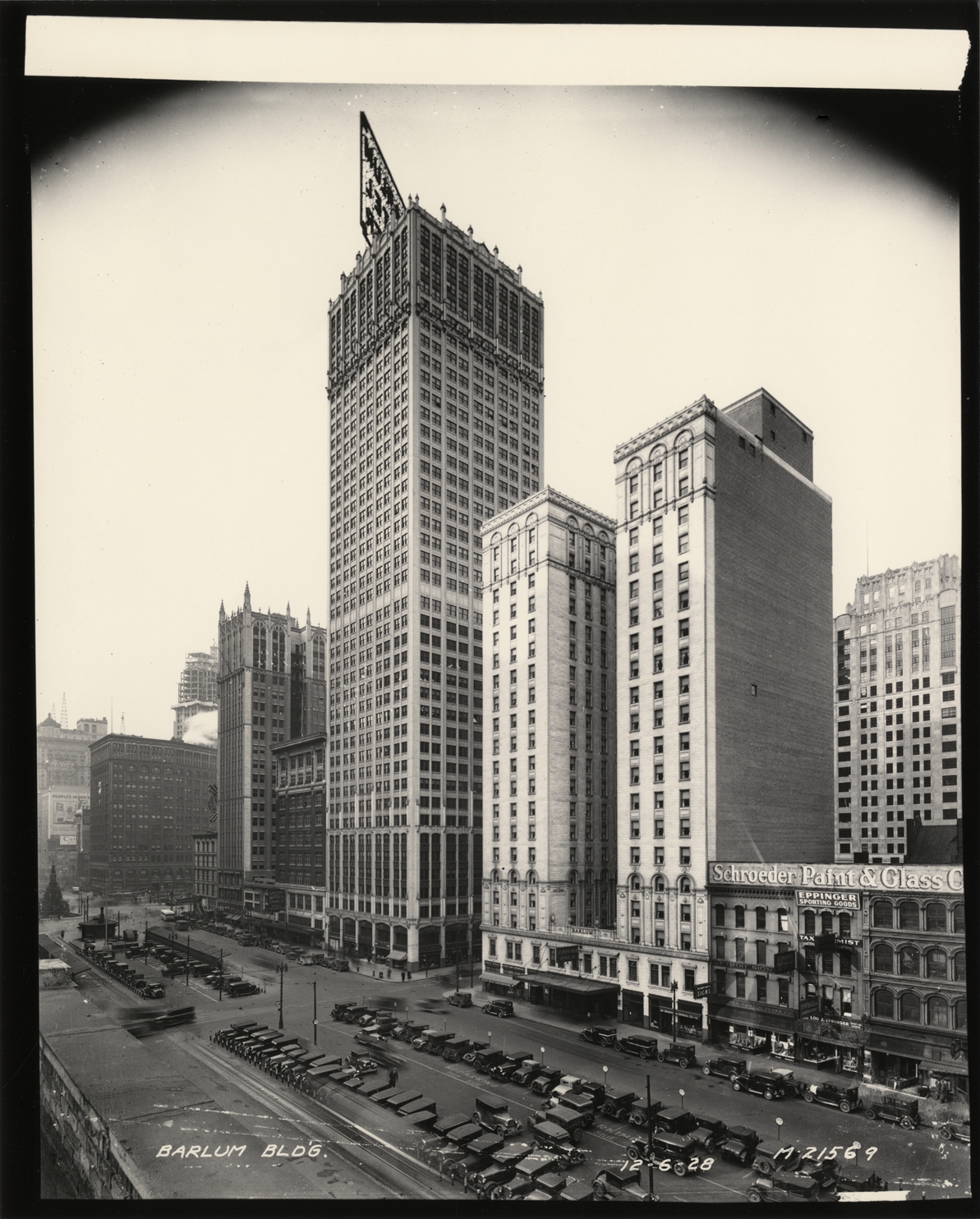 This may be the most extensive update I've had for you since pre-COVID. April saw us unveil TWO comprehensive new entries, one of which is a long overdue addition to HistoricDetroit.org. I've also added two less-thorough but still decently sized new locations. It's been several months since we've been able to add such significant additions to the site, so I hope you enjoy them.
First, I spent a LOT of time chronicling the history of what is now the Cadillac Square Apartments, opened in 1927 as the Barlum Hotel. Anyone who's been downtown will no doubt recognize it, but few have told its story before. That story includes the ambitions of one of the most prominent, but largely forgotten, developers of downtown in the 1920s, J.J. Barlum. We dive into his story and his mission to redevelop a slice of downtown that meant so much to his family. Barlum did much more than just build white terra cotta-clad buildings; he also ran steamship companies and a bank, and chaired the railways and streetlighting departments. Read all about the Barlum building and Barlum the man at: https://historicdetroit.org/buildings/cadillac-square-apartments
I also wrote what is, as far as I can tell, the only history of the building that the Barlum Hotel replaced, the Burns Hotel. Though it didn't last long, it, too, has a colorful story. The hotel was run by James D. Burns, a sheriff, a brickmaker and the owner of the Detroit Tigers responsible for gaining the team's admittance to the American League. Burns and his hotel's story are here: https://historicdetroit.org/buildings/burns-hotel
I also added the Helen Newberry Nurses Home and the old Detroit Police HQ that once stood where the Water Board Building is now. We've got more in store.
There also have been about 50 new vintage postcards added to the site of various places, mostly downtown. I want to get a few more sites added before switching over to expanding the photo galleries. As always, if you have photos you'd like to share on the site, I'd love to have them. I'm just one guy running the whole site – and I'm decidedly NOT an accomplished photographer.
And our Patreon supporters have helped make all of this possible. Thank you for your continued support in helping to shoulder the financial burden of making HistoricDetroit.org a free resource that is available to everyone.